Want a taste of what my day looked like yesterday?
I call this Peace. Serenity. Comfort.
Isn't she beautiful? She's in Sister-in-law.. and that's my Nephew Ryder in that cute little belly. Due for arrival: April 4,2011. WOO!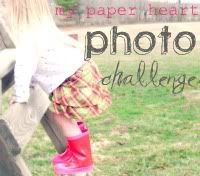 I know I've been SUPER lame with my posts lately. I promise to get back on it as soon as my life slows a bit. Plus, I MISS you guys!
I'll debut Jae tomorrow. That's a promise with no fingers crossed.